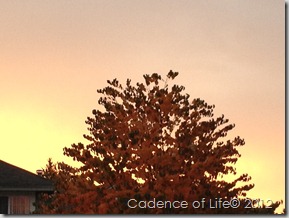 When my father died nearly 19 years ago, I don't recall feeling as much pain and grief as I do from the loss of my mother. That isn't to say I loved my father any less. He was the most important man in my life and probably the most important man I will ever have in my life. However, I wasn't the one who stood beside him daily, intimately watching his decline in painful detail. My mother was that person. I'm now getting a glimpse into the despair and loneliness that my mother must have felt when she lost her soul mate of nearly 32 years. It's eye opening, heart-wrenching, and yet comforting in a very odd way. It strangely makes me feel even more connected to my mom and gives me a deeper level of understanding than I ever had before.
I started attending a six-week bereavement support group three weeks ago. I'm learning so much and feeling so connected with other people who are experiencing the loss of a mother – many who passed on as recently (or more recently) than my mom. It's been extremely helpful to me to have a safe forum to talk about things surrounding my mother's death that I cannot yet talk about here. I've learned about signs and symptoms of the grieving process – a process that is different for the person who is left behind than the Five Stages of Grieving that Kubler-Ross describes, which is about the dying person themselves.
One of the signs is a need to keep talking about the loss.* Some people get tired of hearing it. For some it's too painful and reminds them of their own grief. But I do have a need to keep talking about it, processing it, looking at the event and post-event days from all different angles. It helps me move through this.
One thing I know is I have to move through it. I can't avoid it. And sometimes that just sucks. I've kept myself very busy with work and processing mom's estate matters –and until lately, caring for Little Miss Laila full time – that I haven't had a chance to stop and feel things.
There are places I go where I sit with others, or alone, and the tears just start flowing. (Even at a Seahawks game.) I can't stop them, and often I try really hard to stop them. It's odd, the physical thing that happens – so involuntary. I'm not a crier, so when the tears flow, I know the pain is deep. I can be in the middle of the grocery store, at dinner with a friend, in the car alone, making tea, among a group of friends, and my body just starts leaking through my eyes. It just happens.
So I'm learning to accept the process and roll with it. I'm learning to be gentle with myself. To set fewer expectations on what I can accomplish these days. There are days I feel paralyzed and unable to make any sort of decision or take any action. Then there are days where I'm high-voltage electricity in human form.
With that said, I'm off to do something fun.
*Not apologizing for the fact that I may have slightly redundant blog posts. I'm trying to get back into the swing of blogging. I love blogging, I love writing. It's a great medium for me, in addition to my private journal I work in as well. Some things aren't meant for Internet consumption.