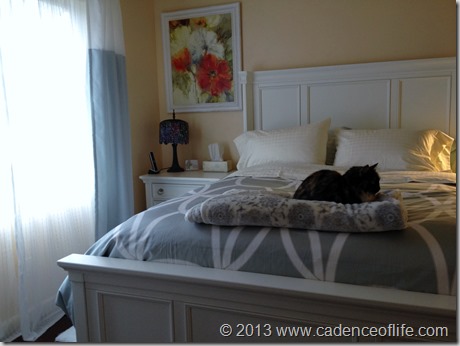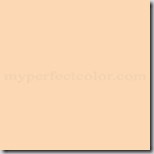 Have you noticed how paint colors are often labeled with a food name? Yeah, me too. It makes me hungry sometimes just thinking about it. My most recent favorite paint color is Laura Ashley Pumpkin 2 (from Lowes, but now discontinued) but I call it a Creamsicles® color, or Dreamy Dreamsicles, as I coined the term a few years ago in my now-guest bedroom. You can read about when I repainted that room here.
Recently, I ordered new bedroom furniture for myself and had to paint my bedroom. I did my usual sticking up of swatches all over the wall but the colors I liked–blues, blue-grays, gray-greens, which many of my blog friends rave over, and they are pretty for sure–were too dark or drab in this Northwest climate. When it is gray and cool here three-quarters of the year, the inside of my home needs to feel sunny and warm.
So I started painting and decorating. Self-care to the max.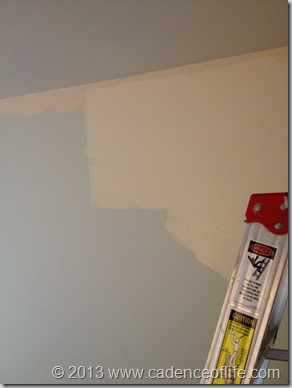 Cutting in. You can see how gray the "sand" color was that I chose before. (No wonder I was depressed and not sleeping.)  What I particularly love about this new color – and it will be apparent in the photos – is that it changes color depending on what light is shining on it. It changes from pale yellow, almost white to a pretty peach-tangerine.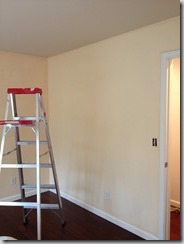 The photos above show opposite sides of the room. They look like completely different colors. One is with flash, and one without. The color really isn't as yellow as the photo on the right suggests.
Furniture!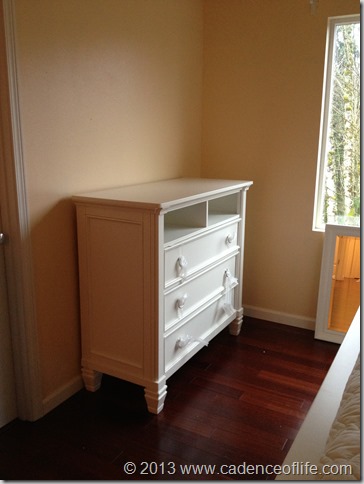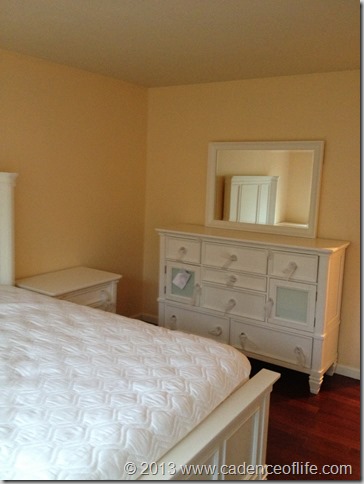 I absolutely LOVE the tall dresser. The surface is rib height and great for putting on jewelry, or whatever.
And the best part is accessorizing a room.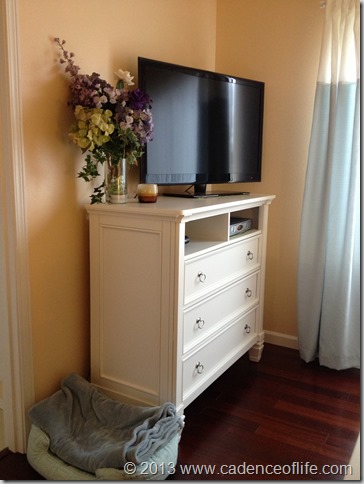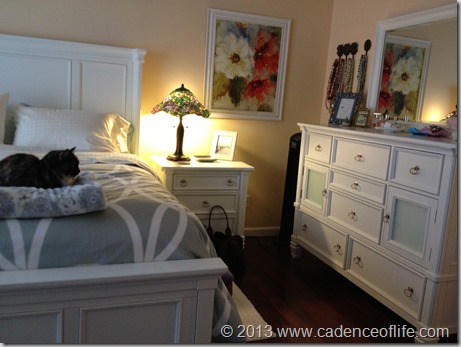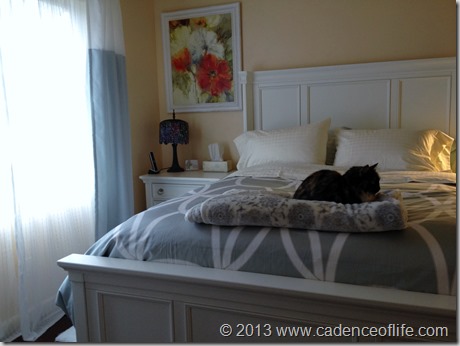 And the best accessory? The cat.